Consign with Us!

Q. How many items can I bring in for consignment?
A. In order to serve each consignor, there is a 30 item maximum per person per day. Items must be on hangers or neatly folded in bags. No garbage bags please.
---

Q. What am I paid on consignments?
A. You (the consignor) are paid 40% of the selling price and there is a yearly account fee of $5.
---

Q. How long is the consignment period?
A. Consignment is for 40 days.
---

Q. What sells the best?
A. We consider seasonal items purchased new within the last three years. Seasonal items - Fall and Winter clothing in September through February and Spring and Summer clothing in March through August. Clean, stylish items sell best. Non-smoking households please. Best sellers include designer handbags, designer jeans, cowboy boots, costume jewelry and perfumes.
---

Q. Do I need an appointment?
A. The AGAIN shops consider consignments six days a week, Monday - Saturday from 10am -6pm. Please, no more than 30 items per drop off per day . Come in to consign whenever it works for you, no appointment necessary. We may not be able to go through your items on the spot, but we can call you when we have completed your drop off.
---

Q. How should I prep my clothing for consignment?
A. Please prepare your clothing on hangers or fold items neatly in boxes or laundry tubs.
---

Q. Should I go to the original AGAIN shop or AGAIN 2?
A. If you know your items to be women's brands please stop in to our original ladies shop. If you know your items to be juniors or guys brands please stop in to AGAIN 2. If you aren't sure, or you have a mix of brands, don't worry as we can sort your items at either location.
---

Q. What if my items are not consigned?
A. If we are unable to consign an item due to season or style, we will give you back your items on the spot or help you donate your items to an Idaho Charity and give you a tax receipt.
---

Q. What happens if my items don't sell?
A. We do our very best in the AGAIN shops to merchandise and advertise to maximize selling your items at full price during the 40 day consignment period. After 40 days, unsold item are sold on discount and clearance sales and the discounted sale price is not split with the original consignor. The exceptions are unsold designer purses, dance formals, and designer jeans may be returned to consignor on request.
---

Q. How do I get paid out?
A. You may come by the shops anytime during business hours to cash out your account or spend your store credit. Checks are mailed on request.
---

Q. Do you buy items for cash?
A. Most of our inventory is on a consignment basis, but let us know if you are interested in a cash buy and we will make you an offer.
---

Shoes
From pumps and heels to loafers and tennies, Again loves shoes. Flip flops and sandals are summer seasonal, while some heels can be worn all year. If you're not sure, take your best guess and we can sort seasons when you bring in your shoes!
Designer brands are our favorites!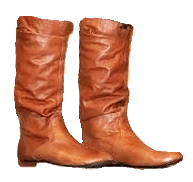 Boots
Fall and winter seasons welcome many styles and colors of boots at Again and Again2! Western style boots and certain brands of boots (such as Frye) are welcome in both Again and Again2 all year.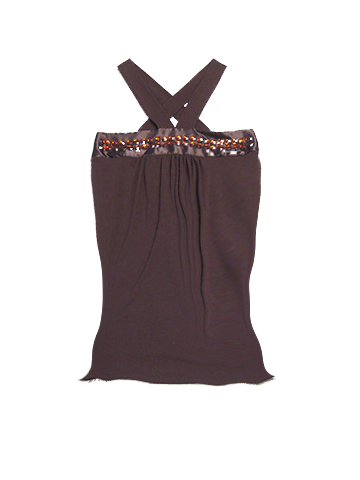 Tanks and Tops
Layering tanks and stylish tshirts are consignable year-round. Tanks meant to be worn on their own are popular items in the summer at both Again and Again2.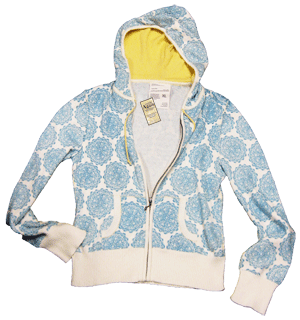 Sweaters & Hoodies
Sweaters are popular items for fall and winter at both Again and Again2! Light sweaters can sometimes be consigned in early spring.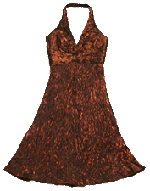 Dresses
Soft and flowy summer dresses or warm and cozy winter dresses, both find their new lease on life at Again! Cute juniors style dresses find their homes from Again2 while misses and ladies styles begin their journey at Again.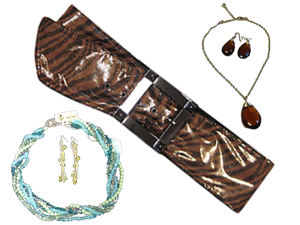 Belts, Jewelry, & Accessories
What is an outfit without accessories? Bring in your seasonal belts, hats, jewelry and scarves when you consign your clothes!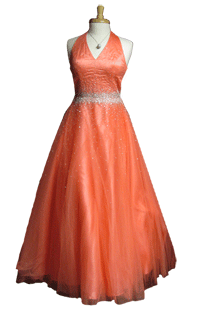 Formals
We are no longer consigning and selling dance formals.

Purses
All sizes and styles of purses are welcomed at Again and Again2! Some purses are seasonal, while others sell year-round. Take your best guess and we can help you decide what to sell when you bring in your purses. Designer purses are especially popular!

Jeans & Pants
Designer jeans are among our top sellers! Find your favorite brands and sell that one pair you won't wear again!

Jeans and some pants are consignable year-round at both Again and Again2. Wool pants are fall and winter only at Again. Other capris are a spring specialty and shorts are loved at both stores in late spring and summer!


Blouses and Shirts
Long-sleeved blouses and shirts are consignable during the fall, winter and spring. Depending on style, short-sleeved blouses can often be consigned year-round at Again.



Skirts
From wool skirts in the winter to flirty summer minis, Again is a great place to sell your skirts! Trendy junior-style skirts are all the rage at Again2 and misses and ladies styles are loved at Again.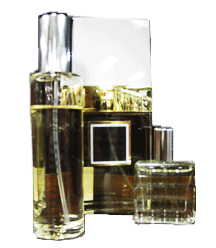 Perfumes
Perfumes are among our top sellers at Again! Bring in your new and lightly used department-store quality perfumes year-round when you consign your ladies and misses clothing at Again!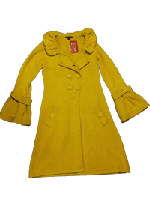 Coats
For fall and winter seasons, coats of all kinds find their way to Again--and then make their way into brand new homes!